During this period, we are offering
curbside takeout only.
Outdoor seating to enjoy you take-out food and beverages is available on a first come, first serve basis on select patio tables nightly.
Also, our outside bar for beverage ordering convenience is open nightly!
Please call 404-549-7727, come by, or place your order online here on the website.
FOLLOW US: @amanoatl on ig and fb
HOURS
Curfew Hours:
Wed 6/3 & Thurs 6/4: 4:30pm-8:00pm
Fri 6/5 & Sat 6/6 4:00pm-7:00pm
Dinner (Take-out)
Tue-Sat: 4:30 - 8:30pm
a mano
587 Ralph McGill Blvd NE
Atlanta, GA 30312
(404) 549-7727
Thursdays in June: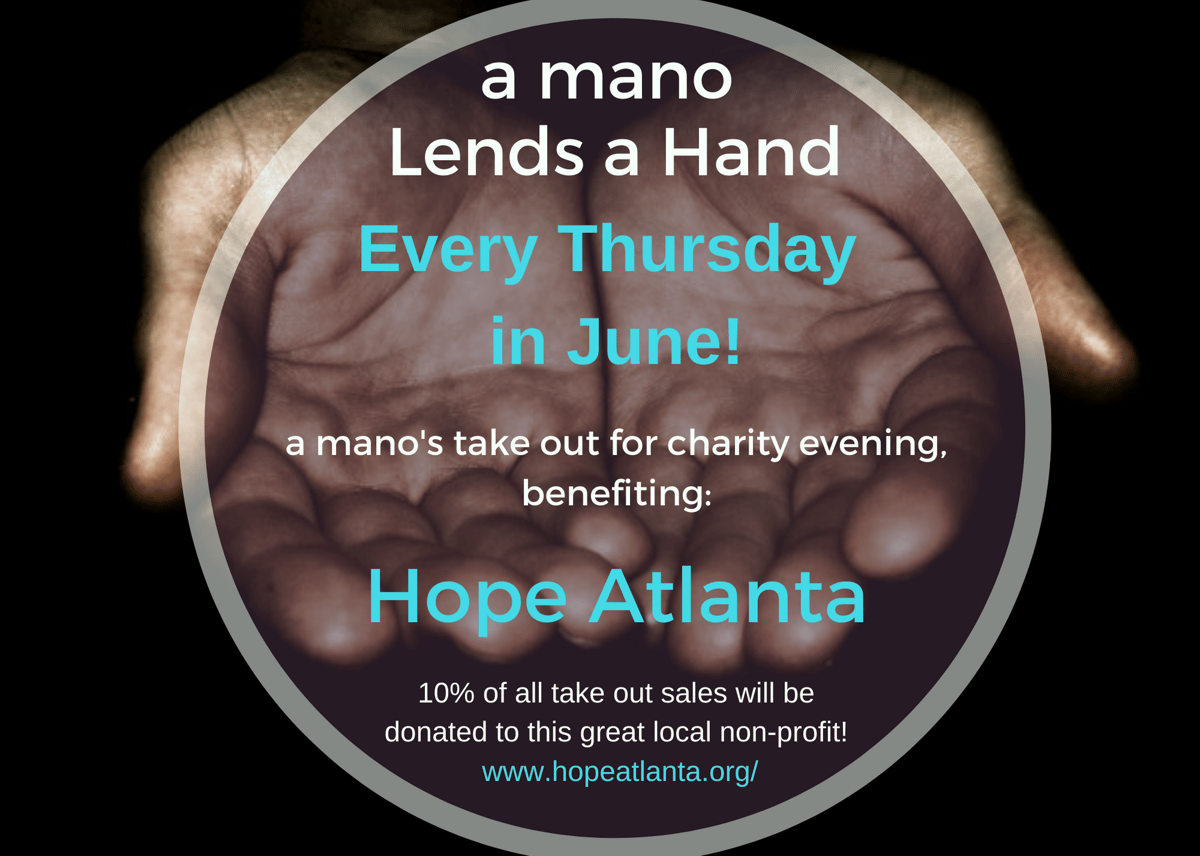 Sundays: BARBECUE Pop-Up
with PHO CUE
11-5pm (or until sold out!)
with @eatphocue
*outdoor seating and bar available*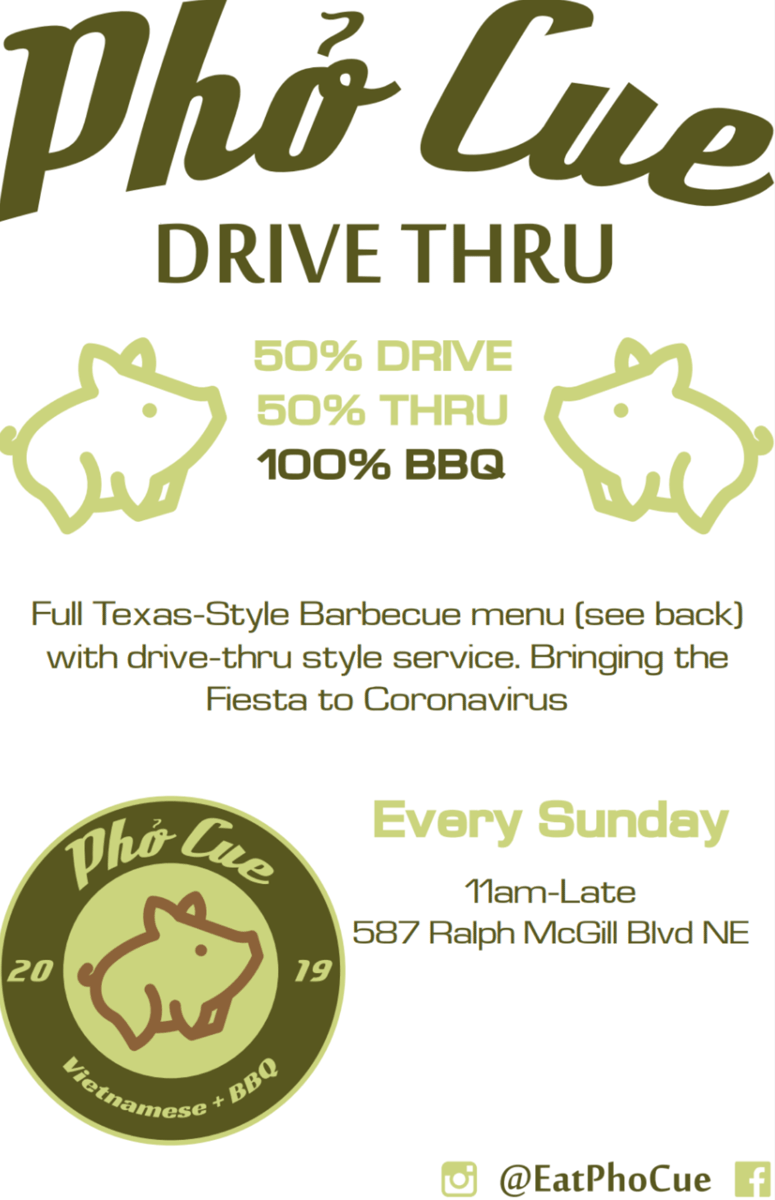 Every other Monday: Plant Based Pop-Up
with HAPPY SEED
hours vary
@happyseed or www.happyseed.kitchen for details!
*Outdoor seating and bar available*